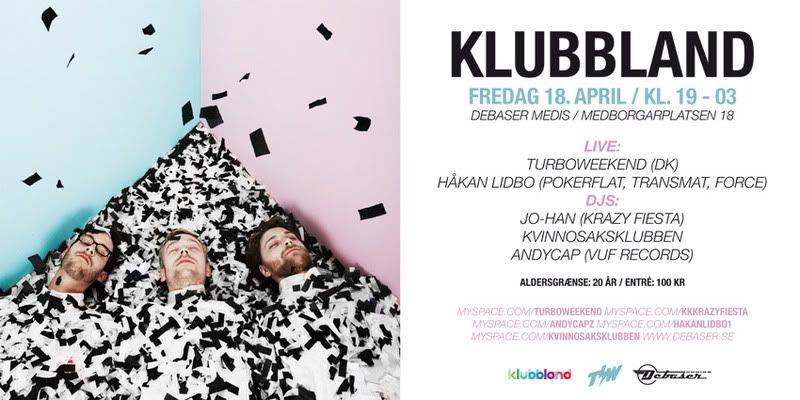 April the 18th we are releasing a brand new 12" Vinyl with four swedish remixes of songs from our album NIGHT SHIFT. The track list is as follows:
My Name is Legion (Krazy Fiesta remix)
My Name is Legion (Van Rivers & The Subliminal Kid remix)
Just to get Down (AndyCap remix)
Night Shift (Håkan Lidbo remix)
And as a special bonus on the accompanying CD-R:
My Name is Legion (Moulinex remix) - He didn't make it on to the Vinyl cause he's not swedish, but it's a really fucking great mix anyway!
We'll upload snippets asap.
Love
-Turboys